The Raid brings high-kicking success for Welshman Evans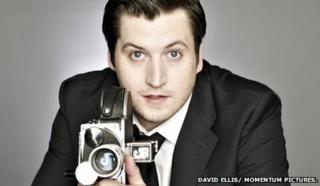 It's the low-budget, bloody Indonesian martial arts movie that's taken North America by storm. Yet one of the most surprising things about The Raid, which opens in the UK this week, is that it's written, choreographed and directed by a Welshman.
Gareth Huw Evans, 31, from Hirwaun near Aberdare, went to Indonesia five years ago to make a documentary about the Indonesian martial art of Pencak Silat. He never moved back to Britain.
"I was always into films growing up," he recalls, "and into martial arts too. I'd re-enact my favourite films in the back garden. Back then I wanted to be an actor and to be Bruce Lee or Jackie Chan. But one too many burgers later I realised I'd never be able to do those moves on screen and settled on directing."
Despite a media course at the University of Glamorgan and making a few short films, after graduating Evans found himself in an office job. He says his lack of breakthrough in the UK was "entirely my own fault. I stopped pushing".
But in 2007 his half-Indonesian wife, Maya, helped secure him a role directing the documentary on the largely unfilmed art of Pencak Silat. While filming it, Evans says he realised its cinematic potential, and made an Indonesian feature film off the back of it called Merentau.
The Raid, his latest film, also uses Pencak Silat for its fight scenes - and this, according to critics, is what makes The Raid an outstanding action film.
The plot itself is unremarkable - an elite Swat team enter a seedy block of flats in order to arrest a drug lord. But their arrival has been anticipated. The police officers are picked off one by one, until only the hero, Rama, is left to fight his way out of the multi-storey building.
However, Evans leaves no recovery time between the martial art sequences - leading to the LA Times to call it a "slam-bang, knock-your-socks-off action bonanza with some of the most peerlessly shot, performed and choreographed fight sequences you're likely to see on screen".
The Radio Times claims "it's a film Hollywood can't make" and Empire Magazine praises it as "the freshest action film for years".
No stuntmen
The Raid went on to win the audience award at the Toronto International Film Festival last year, and word-of-mouth has secured it a worldwide release.
Evans has been left delighted by his success, but attributes it to his cast.
"I'm the guy that makes stunt performers take multiple kicks to the head for the pleasure of what I hope is a captivated audience. I ask a lot of people. I deal in blood and mayhem," he says.
According to Evans, his strength is meticulous preparation of the fight sequences. Both lead actors in The Raid Iko Uwais, 29, and Yayan Ruhian, 43, are experts in Pencak Silat. Uwais, who plays the hero, Rama, was a truck driver when Evans "discovered" him during filming of his 2007 documentary.
"We don't need stuntmen," the director explains. "The three of us choreograph all the sequences together. Iko, Yayan and I literally lock ourselves away.
"We'll say: 'this fight scene is in a corridor, there are four or five guys with machetes coming at you, they're all going to come at you at the same time - now how do you fight your way out of that?'
"Then I shoot the whole thing on a handicam at half speed. That gives me a chance to storyboard the fight from every angle. By the time we come to actually shoot the sequence, 99% of it conforms to what we've already worked out."
One particular scene, a final confrontation between Uwais and Ruhian, lasts for six-and-a-half minutes on screen.
"Each shot was taken 15 or 20 times over," says Evans. "I wanted to shoot it over a fortnight but was given eight days. Those poor guys, they had to fight for six consecutive days, 14 hours a day, and every blow was real apart from ones to the face. We couldn't do that for insurance reasons."
With all the action set in one building, fans have fondly compared it to the original Die Hard movie - but Evans says that was down to budget constraints.
"We were waiting to get the go-ahead for The Raid and getting more and more frustrated because we couldn't get all the funding together. So I decided to set it in one building. That meant we got the budget down to just over a million dollars - and then we could start filming immediately."
It made a quarter of that back within two days of release in the USA - and Hollywood is planning an English language remake.
"I don't mind that at all," Evans says. "It'll hopefully draw attention back to the original. I wouldn't want to direct it myself though, I'm out of ideas now as far as this film is concerned."
With the Raid en route to becoming Indonesia's most successful film to date Evans sees his immediate future there. He is directing a sequel to The Raid, starring Iko Uwais - part of a planned trilogy of films for his character, Rama.
"This time though," he laughs. "We don't have to set it in one building. We have a much bigger budget.
"I'll go where I am wanted for directing, but Indonesia is home now, we have a daughter here and we're happy. Really, I owe everything to this country and to its martial arts. I'm so grateful."
The Raid opens in the UK on 18 May.