Tom Cruise 'to star in Magnificent Seven remake'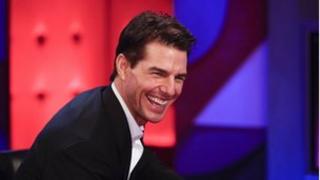 Tom Cruise has been lined up to star in a remake of John Sturges' 1960 Western film The Magnificent Seven, Hollywood bible Variety has reported.
The plot follows an oppressed Mexican village as its inhabitants assemble seven gunmen to assist them in defending their homes against bandits.
The film is still in development and makers MGM have not yet signed a writer or director, Variety said.
Cruise has long been keen on a remake but is busy with other films for now.
He will finish Joseph Kosinski's Oblivion then work on Doug Liman's action feature All You Need Is Kill.
Cruise stars in the forthcoming musical adaptation of stage show Rock of Ages, due out in the UK in June, and recently finished playing Jack Reacher in One Shot, the adaptation of the thriller novel by Lee Child.
The original 1960 Magnificent Seven, starring Yul Brynner, Steve McQueen and Charles Bronson, was a remake of the 1954 movie Seven Samurai by Akira Kurosawa.
It was followed by three sequels and a television series on CBS, which ran from 1998 until 2000.
MGM currently has several remakes scheduled with production on RoboCop and Carrie starting later this year.