Emmys combine acting categories in US awards shake-up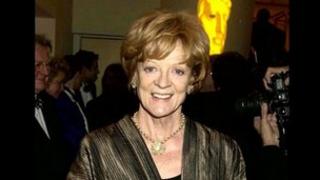 The US Emmy Awards are to become more competitive among performers, following a decision by organisers to combine leading and supporting acting categories for long-form programming.
Next year, the categories will be called outstanding actor in a mini-series or TV movie and outstanding actress in a mini-series or TV movie.
The field will be expanded from five to six nominees when they are introduced.
Last year, the outstanding TV movie and mini-series combined into one award.
Popular series such as Downton Abbey and films made-for-TV are likely to be most affected by the new format.
Dame Maggie Smith won best supporting actress in a mini-series or movie in the 2011 Emmy Awards for her role as the acid-tongued matriarch Violet, Dowager Countess of Grantham in the hit ITV show.
The Academy of Television Arts and Science's decision did not sit well with at least one channel in the US.
Lifetime called it "disappointing" in the wake of the consolidation of the movies and miniseries categories, and said award-worthy projects and performances will be slighted.