Samuel L Jackson 'to join Robocop reboot'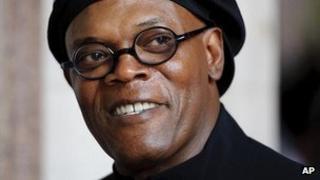 Samuel L Jackson has signed up to join the cast of the upcoming remake of the 1987 action film Robocop, according to reports.
The star will play "charismatic media mogul" Pat Novak, the Hollywood Reporter said.
Swedish actor and The Killing star Joel Kinnaman has already been cast as police officer Alex Murphy who is brought back to life as a cyborg.
Gary Oldman will also star as the scientist who creates him.
The film is due to begin shooting in Toronto this September and scheduled to be released next summer.
The original film starred Peter Weller in the lead role and Nancy Allen as his partner, Lewis.
It was nominated for two Oscars including best film editing and best sound and took more than $60m (£39m) in box office receipts.