TV licence warning for Olympics viewers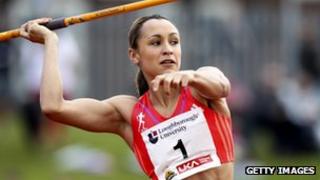 The TV Licensing body has launched a campaign to remind businesses of the need for a TV licence if they allow staff to watch the Olympics at work.
More than 2,500 hours of live Olympic coverage will be shown over the 17 days of the Games, which begin on 27 July.
If employees have devices such as mobile phones or laptops plugged into the mains at work, their workplace will need to have a licence.
According to TV Licensing, many employers already have plans in place.
For those that have not, TV Licensing has produced a guide to help businesses work out which licence they need.
Most employers will only need one licence per premise, although it depends on the type of business and how it operates.
People at 2,800 business addresses were caught watching TV without a licence across the UK during 2010 and 2011.
Catch-up TV services, such as iPlayer or ITV Player, are not subject to licence requirements. However, live streams of sports events, press conferences and news channels are.