Jennifer Lopez joins American Idol exodus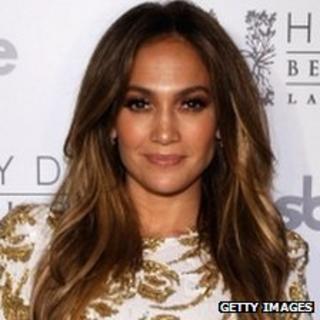 Following the departure of Aerosmith's Steve Tyler, singer Jennifer Lopez has announced that she too is giving up her role as American Idol judge.
"I honestly feel like the time has come that I have to get back to doing the other things that I do that I've put kind of on hold," she said on Friday.
Lopez spent two seasons as a judge on the US talent search, whose viewing figures have slumped in recent years.
The programme's 12th season is due to commence in the autumn.
"I just don't feel like I can be there every single day all the time like I have been for the past two years," Lopez said in a phone call to Idol host Ryan Seacrest's radio show.
The 42-year-old had earlier said it would be "hard" to continue on the show without Tyler on the judging panel.
Her departure comes amid reports that broadcaster Fox is seeking to recruit younger judges in an attempt to revitalise the show.
Mariah Carey, Celine Dion and Mary J Blige are among the star names that have been mooted as potential replacements.
With Tyler and Lopez gone, record producer Randy Jackson - a judge since the show's 2002 inception - is the sole remaining member of the panel.
In a statement, the 56-year-old said Tyler and Lopez were "truly two of the most talented and consummate professionals I've worked with".
Speaking on Thursday, Tyler said he had thought "long" and "hard" about whether to continue but said the time was right to return to his band Aerosmith.
The band is on a nationwide tour with an album due out in the autumn.
Based on the UK show Pop Idol, American Idol first aired in 2002 and had become the biggest show on US television by 2005.
But it has struggled to retain viewers since Simon Cowell left the show in 2010 to launch the American version of X Factor.