Twickenham Studios saved for film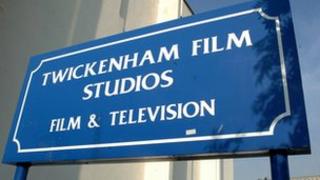 Twickenham Film Studios has been saved after its new owner promised to continue making films at the site.
In February, it was announced the renowned studio would close in June - a year before its centenary - after the company went into administration.
It was feared the studios would be sold to property developers. However, the new owner said the site would retain its production capability.
The studio was recently used for The Iron Lady and My Week With Marilyn.
Other films made there include A Hard Day's Night, Alfie, Saturday Night And Sunday Morning, and Steven Spielberg's recent First World War blockbuster War Horse.
The new owner, Twickenham Studios Ltd, which is led by property magnate Sunny Vohra, promised refurbishments and improvements at the site.
"There will be increased employment opportunities at the studios with investment in additional staff to make the studio a hive of creativity and an exceptional place to work," he said.
The announcement of the closure of the studios triggered protests, with many local residents and celebrities - including Steven Spielberg, Sir Ian McKellen and David Cronenberg - joining the Save Twickenham Studios campaign in support.
Maria Walker, a post-production supervisor who led the campaign, will take over the job of chief operating officer.
She said: "The recent press, industry and public interest in the studios has shown how important the studios are to the industry and to the borough of Richmond and local community.
"Twickenham Film Studios has been delivering excellence to the industry for almost 100 years and in my role I want to see that continue."