Tax arrangements reports 'misleading' says BBC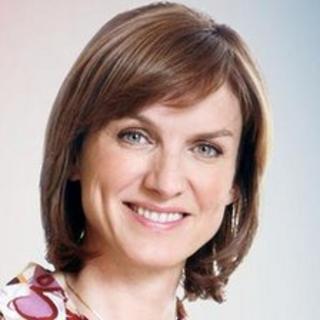 Claims the BBC has sought to reduce its tax contributions by requiring some employees to set up Personal Service Companies are "misleading", according to its chief financial officer.
In an email sent to staff, Zarin Patel refuted suggestions thousands of workers had been told "to go 'off the books' in order to cut our tax bill".
She also denied the BBC was "avoiding national insurance contributions".
The corporation, Ms Patel continued, did not have "anything to hide".
She added the BBC's tax arrangements would be reviewed "shortly... because we want to be able to reassure licence fee payers that all of our arrangements are functioning correctly and appropriately".
Ms Patel's email followed her appearance last week before the Commons Public Accounts Committee (PAC).
Concerns were raised by committee members that some BBC employees had been compelled to set up PSCs, which are legal, as a condition of their employment.
The committee's chair Margaret Hodge said she had heard from one long-term presenter who had been employed by the BBC for more than 20 years, who said he had to go "off books into a service company" or face a "substantial pay cut".
A report in Tuesday's Times claims that newsreaders Fiona Bruce and Emily Matlis are also thought to be employed through PSCs.
It suggests that "several presenters are furious that they have been subjected to questions about their integrity as a result of a BBC decision that they claim they strongly resisted".
'Only option'
"The facts are simply that freelance contractors who earn more than £10,000 a year are told that we prefer them to set up a service company," continued Ms Patel, whose email can be read in full on her blog .
"In many cases, this will be their only option.
"This is for a number of reasons, including the need to ensure that the appropriate amount of tax is payable by an individual.
"The BBC does not expect anyone to use the service company arrangement to 'dodge tax' by paying the lower corporation rate when they are not eligible to do so."
"Far from being an attempt to 'dodge tax', the arrangements are designed to ensure the correct amount is payable," Ms Patel goes on.
This was to ensure, she said, "that we can offer the flexibility needed in the broadcasting industry, where individuals may work with several different organisations during the year".
'Offensive'
In a statement issued on Monday, the BBC said it "fulfils all its tax obligations to HMRC (HM Revenue & Customs) and expects all its contributors to do likewise.
"It would be offensive to suggest that talent are not paying the appropriate amount of tax when there is no evidence to back up such a claim."
The BBC said there are around 3,000 off-air service companies contracted and that, "at last count", there were 467 long-term presenter service companies.
Last week Ms Patel told the PAC that 148 BBC presenters were paid through PSCs.
Wages paid through PSCs do not have income tax and national insurance contributions deducted at source, allowing tax dues to be reduced.
This fact was picked upon last week by the committee chair, Labour MP Margaret Hodge, who suggested it was not appropriate for a publicly funded organisation like the BBC to use such mechanisms.
"You are not paying your bit of tax due from your organisation back to the Exchequer," she told Ms Patel.
"Is it right that an organisation like the BBC should use these mechanisms that may be lawful but are not morally right?"