Children's author Mahy dies at 76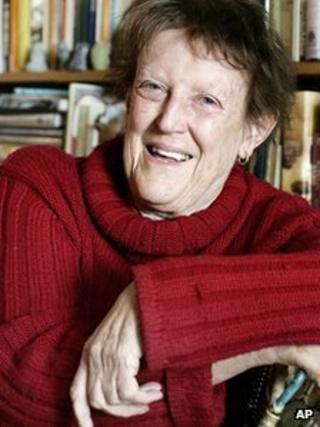 New Zealand children's author Margaret Mahy, who wrote more than 120 books, has died at the age of 76.
Her cousin Ron Mahy said she died in Christchurch on Monday after being diagnosed with cancer.
The author's best-known books included A Lion in the Meadow, The Man Whose Mother Was a Pirate and Bubble Trouble.
Among her many awards were two Carnegie Medals and the Hans Christian Andersen Award for her lifetime contribution to children's literature.
Mahy was also awarded the Order of New Zealand - one of only 20 living people to hold the country's highest honour - for her contribution to the field, which ranged from picture books to short stories and novels.
Born in Whakatane in 1936, Mahy was working as a librarian when an American publisher spotted one of her stories in a children's journal.
Her first picture book, A Lion in the Meadow, was published in 1969, although she did not become a full-time writer until 1980.
She acknowledged that being a librarian helped her career "because it made me even more of a reader - and I was always an enthusiastic reader.
"Writing and reading seem to me to be different aspects of a single imaginative act," she added.
As one of New Zealand's most successful and prolific authors, she has some 100 picture books, 40 novels and 20 collections published in 15 languages.
"It is in the nature of books, that they have the capacity to make you feel powerful about what you can alter and achieve in your life," she once said.
New Zealand Prime Minister John Key paid tribute to Mahy, saying she was "widely acknowledged as one of this country's finest authors, and one of the world's greatest writers of children's and young adults' stories".
He added he gave one of Mahy's books to British Prime Minister David Cameron when he visited the UK earlier this year as a gift for his children.
Mahy's first publisher, David Glover, chief executive of Learning Media, said the author "touched the hearts of every New Zealander".
"Margaret was the quintessential storyteller, weaving magical and mystical tales that inspired and entertained children and adults around the world," he said.
He added Mahy would be "sorely missed", but that "her memory will live on in bedtime stories".