London 2012: Elbow's BBC Olympics theme music on sale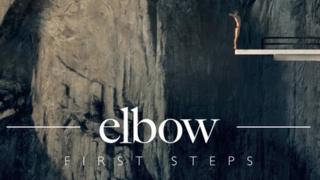 The BBC's Olympic theme tune by indie band Elbow has gone on sale to raise money for charity.
The track, First Steps - which features the BBC Philharmonic Orchestra and NovaVox Gospel Choir - is available to download online.
It was commissioned by the BBC and the band has waived all fees and royalties from the digital download.
Retailers have waived all profits from the release and funds raised will go to BBC Children In Need and Sport Relief.
First Steps will be used for on BBC television and radio Olympic coverage.
In a short film about the making of the track and the trail, lead singer Guy Garvey said they did not want it to sound like an Elbow song.
"We got the music to a place where we were feeling very emotional," he said.
"Having heard it 100 times, we were still feeling the moods within the piece so hopefully there won't be a dry eye in the country."
The release features two tracks including the full six minute, 21-second version and the four-minute edit.
It was played for the first time on the Chris Evans Radio 2 Breakfast Show live from the Olympic Park on 27 July, the day of the Olympic Games opening ceremony.
A minimum of 20p per download will be shared equally between BBC Children in Need and Sport Relief.
Music fans are able to download the track from several retailers.