Stedelijk museum reopens after nine year refurbishment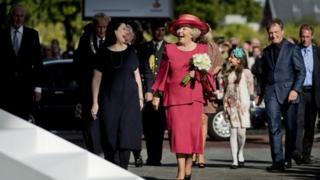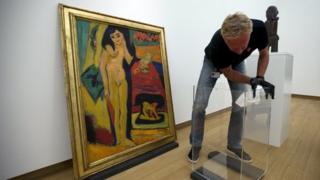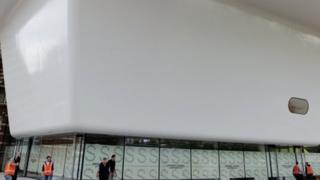 Amsterdam's Stedelijk Museum has been reopened by Queen Beatrix of the Netherlands after a refurbishment lasting nine years.
Housing one of the world's most important collections of contemporary art, its collection includes works by Picasso and Matisse.
But, as it opened, Amsterdam's most popular gallery, the Van Gogh Museum, closed its doors until April 2013.
In the meantime, 75 of his works were moved to the nearby Hermitage museum.
Among them were masterpieces such as Sunflowers, Irises and Bedroom, notorious for its odd perspective.
The major operation to move the paintings began at the weekend and continued overnight on Sunday in order to get the paintings on display again as soon as possible.
Director Axel Ruger said he did not have any concerns that the paintings could be damaged or stolen before they returned next year.
"We do this all the time," he said, referring to the constant loan of paintings to other museums, although he admitted there had never before been such a large-scale move.
Located next door to the Van Gogh, the newly renovated Stedelijk has been dubbed "the bathtub" by local press, because of a 100-metre tall white bathtub-shaped extension.
Bringing the museum back into the 21st century after a nine-year absence, the extension has been made out of bullet-proof material, which architect Mels Crouwel described it as "shiny, flashy and white".
Its most notable feature is a white roof with an overhang that stretches so far from the side of the building it looks like it "might break off".
Architects say it is structurally sound, having been made possible thanks to a stronger-than-steel composite material.
The exhibit at The Hermitage runs until mid-April, with the Van Gogh Museum to reopen on 25 April, 2013.
The gallery attracted 1.6 million visitors in 2011.