Fifty Shades publisher awards US staff with bonus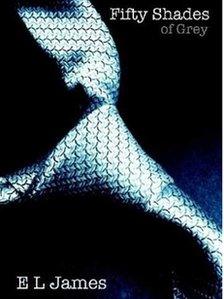 Publisher Random House is to give its US employees a $5,000 (£3,103) bonus following the success of EL James's erotic trilogy, Fifty Shades of Grey.
The books have sold more than 35 million copies in the US while other novels from the likes of Gillian Flynn have been best-sellers.
In a letter sent to employees, CEO Markus Dohle noted the company's "unprecedented success" in 2012.
Each employee in sales, editorial and distribution will receive the bonus.
Random House spokesman Stuart Applebaum said that while some employees have existing bonus plans, the across-the-board payment was "unique" for the company.
According to The Bookseller, Random House employees in the UK will not receive the bonus.
A spokesman told The Bookseller that the UK division shares its success with employees and has done so through a "profit-share scheme in nine out of the last 10 years".
The spokesman said employees were last year given a free iPad.
"Given the success of this year, there's no doubt we will be making sure staff once again enjoy a generous profit share when the time comes," he added.
Related Internet Links
The BBC is not responsible for the content of external sites.