Author Dennis Lehane offers role to dog rescuer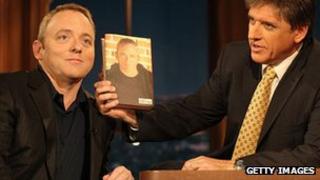 US author Dennis Lehane, whose books include Shutter Island and Mystic River, has pledged to name a character in his next novel after the person who returns his missing pet dog.
Lehane described his Beagle Tessa as "smart, fast and immeasurably sweet".
The dog jumped over the fence in the author's garden at his home in Brookline, Massachusetts, he said.
"Naming of character in the next book for anyone who gets her back to us! (No, really!)", he wrote on Facebook.
Several of Lehane's novels have been adapted for the big screen. They include Shutter Island, which was directed by Martin Scorsese and starred Leonardo DiCaprio as an unhinged US Marshal.
Ben Affleck made his directorial debut with his adaptation of Lehane's novel Gone Baby Gone, while actors Sean Penn and Tim Robbins collected Oscars for the cinema version of Mystic River.
In his appeal, Lehane said Tessa had "been roaming through the wilds of Coolidge Corner for the last 24 hours".
"The Lehanes would like to be clear that every resource that is out there has been tapped," he wrote. "They have enlisted the help of family, friends, neighbours, businesses and local Facebook fans and accepted unsolicited help from anyone offering."
In an ironic twist, according to film website IMDB, Lehane's latest project is called Animal Rescue, which will star British actor Tom Hardy and Noomi Rapace.
Based on one of his short stories, the film is about a barman who rescues a puppy.