Paul Dano to play Beach Boy star Brian Wilson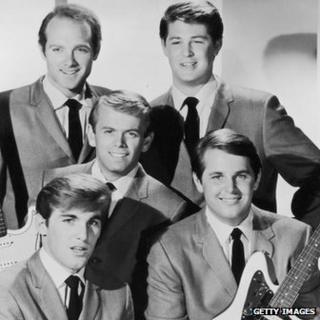 Little Miss Sunshine actor Paul Dano is to play Beach Boy star Brian Wilson in a forthcoming biopic.
Love & Mercy will cover several decades of Wilson's life, focusing on his struggle with mental illness and his relationships.
Wilson, who wrote hits such as Surfin' USA and California Girls, said he was "thrilled" with the casting of Dano.
"I still can't believe how cool it is that my life will be portrayed on the big screen," the songwriter said.
After writing a succession of major hits for the Beach Boys, Wilson's mental health began to deteriorate under the pressure of success in the late 1960s.
He would later split from the band and disappear from public life, re-emerging only in the past decade.
Bill Pohlad, who will direct the new film, secured Wilson's life rights and that of his wife, Melinda. The script, by Oren Movermann, will take an unconventional approach to the seminal moments in Wilson's life.
It will be Pohlad's first film since directing the 1990 film Old Explorers. Shooting is expected to start in the early summer.
The role will be divided between a younger actor and an older actor with Dano, best known for his turn opposite Daniel Day-Lewis in There Will Be Blood, playing the younger Wilson.
Casting of the elder Wilson has yet to be announced.
Dano stars in the recent action film Looper and is currently shooting Prisoners, with Hugh Jackman and Jake Gyllenhaal.