Dominic West joins BBC Radio 3 Baroque Spring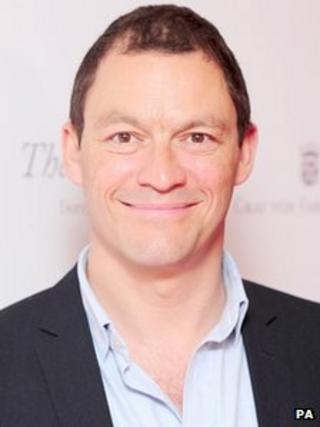 BBC Radio 3 has announced details of a month-long tribute to the Baroque era.
Baroque Spring will feature a mixture of music, drama and comedy, with highlights including actor Dominic West reading poetry from the period and a celebration of the 'Genius of Bach'.
There will also be broadcasts of live concerts from historic houses, and the BBC Concert Orchestra is to perform a night of contemporary Baroque remixes.
The event will run from Sunday 3 March - Monday 1 April.
The season, which celebrates the period spanning the 17th and 18th Centuries, launches with a special edition of the Early Music Show, live from the BBC's Media City in Salford Quays, which will feature The English Concert directed by Laurence Cummings, performing Bach, Vivaldi, Handel and Purcell.
Radio 3 Lunchtime Concert will host more live music throughout the season, including a concert of French sacred songs performed by the Choir of New College, Oxford, a solo recital by harpsichordist Carole Cerasi, and Handel chamber music performed by members of the Academy of Ancient Music.
West, best-known for his role in the BBC newsroom-based drama The Hour and Detective Jimmy McNulty in The Wire, will read a daily poem from the Baroque era on the In Tune show, while Katie Derham is to host six concerts from historic buildings in a partnership with the National Trust.
BBC 6 Music's Lauren Laverne will present the BBC Concert Orchestra evening from the Roundhouse in north London, featuring Baroque music remixed by Goldfrapp's Will Gregory and finalists from a talent search competition.
Baroque Spring concludes with live concerts and discussions led by Sir John Eliot Gardiner from the Royal Albert Hall celebrating the works of Bach.
And on BBC Two, Sir John will present The Genius of Bach, a 90-minute music documentary revealing for the first time his life's research into the great composer.