Peter Capaldi to star in Musketeer drama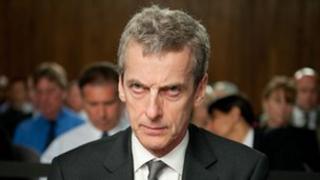 The Hour and The Thick of It actor Peter Capaldi is to star in a new 10-part BBC One adaptation of Alexandre Dumas' novel The Three Musketeers.
Capaldi will play the shadowy Cardinal Richelieu in The Musketeers, with Skins actor Luke Pasqualino as D'Artagnan.
The drama is due to be broadcast in 2014 and has been written by Bafta winner Adrian Hodges.
Hodges said he was "thrilled" the actors have committed to his "modern and original take on this great story".
The Musketeers will be played by Great Expectations actor Tom Burke as Athos, Santiago Cabrera from Merlin as Aramis, and Howard Charles, who has acted with the Royal Shakespeare Company, as Porthos.
Tamla Kari from The Inbetweeners Movie, Maimie McCoy from Loving Miss Hatto and Bedlam's Hugo Speer will also star in the series, which begins filming in March.
Hodges co-created the ITV sci-fi drama Primeval and wrote the screenplay for the 2011 film My Week With Marilyn, starring Michelle Williams and Eddie Redmayne.
Speaking about The Musketeers, he said: "This series is all about passion, romance, heroism and action, and I can't think of a better group of actors to embody those diverse qualities."
The story is set in 17th Century Paris and follows a crack team of soldiers and bodyguards to King Louis XIII.
It recounts the adventures of a young, skilled fighter from rural Gascony called D'Artagnan, who dreams of joining the Musketeers of the Guard and meets the trio on a journey to right the wrong of his father's death.