The Fall to return for second series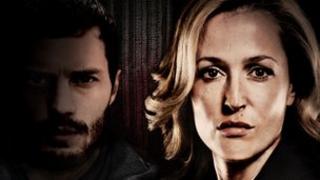 BBC psychological drama The Fall, starring Gillian Anderson, has been recommissioned for a second series.
The BBC Two thriller has become the channel's most successful drama in eight years, attracting an average audience of 3.5m.
Anderson stars as Det Supt Stella Gibson who is brought to Belfast to help catch a serial killer.
Ben Stephenson, controller of BBC Drama, said a second series of the ratings hit was "a must".
"Obviously we can't give too much away as the first series builds to a gripping cliff-hanger, but what we can say is it will be as surprising and intense as the first," he said.
Writer and creator Allan Cubitt - who also wrote the TV series Prime Suspect - said he had always envisioned The Fall as a returning series, calling it "the best experience of my career to date".
Both Anderson and Jamie Dornan, who plays serial killer Paul Spector, have been praised for their performances and Cubitt congratulated them for playing "their parts to perfection."
Anderson said she was drawn to the role of Stella Gibson because she was "an enigma".
"She feels a little like an island but I find that interesting and it makes me want to know more, which is always a good thing where character and drama is concerned.
"I am intrigued by her no-nonsense way of being. And that over time we get to see warmth and what she cares about," she said.
The final episode of the first series will be broadcast on 10 June on BBC Two at 21:00 BST.