Lost Elgar songs get first performance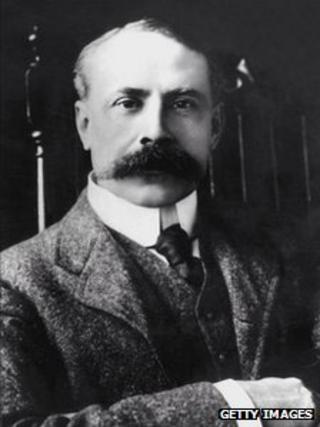 Two newly discovered songs by Sir Edward Elgar have received their first public performances.
The Muleteer's Serenade and The Millwheel (Winter) were uncovered in the composer's sketchbooks at the British Library.
The Muleteer's Serenade were performed by soprano Bethan Waters on BBC Radio 3 on Tuesday.
Both songs will be performed again on 2 June - Elgar's 156th birthday - at the Elgar Birthplace Museum.
It was previously known the two songs had existed as Elgar's wife, Alice, noted their composition in her diary.
But the music was incorporated into the composer's 1896 cantata King Olaf, and it was thought no copies of the original finished songs existed.
Researchers from publisher Elgar Works went through Elgar's sketchbooks of material destined for the cantata, for their latest publication, as part of The Elgar Complete Edition.
They found pages of ideas for the two unrelated solo songs, heavily annotated with the changes that were made to incorporate them into King Olaf.
They were able to roll back the layers of history to reveal two fully-formed songs.
Alice Elgar's diaries also hinted at a private performance of one of the songs, but it is thought they had never been performed in public before.
BBC Radio 3 controller Roger Wright said he was "thrilled to be able to give this newly discovered work its first public airing".
John Norris, who discovered the songs, said he hoped it would shine a light on Elgar's song-writing skills, which had not been highly regarded.
"We all know songs like Land of Hope and Glory - people love it but it's certainly not his greatest song," he said. "I'm hoping this will lead to a greater exploration of all his song repertoire.
"He wasn't a Schubert or Strauss but he wasn't a bad song composer and I think some of the songs have been unduly neglected."