Final Poirot films at Agatha Christie holiday home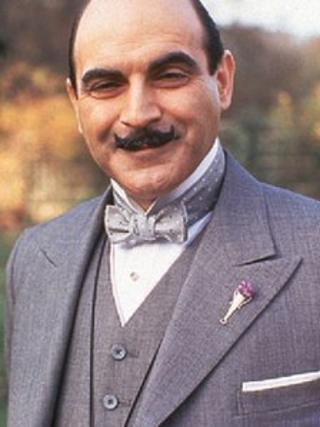 Agatha Christie's former holiday home in Devon is to play a pivotal role in David Suchet's final Poirot film.
Dead Man's Folly will feature scenes filmed at Greenway, which is now owned by the National Trust.
The film is the last one starring Suchet, who has played the TV detective since 1989.
When the new ITV series is completed in July, the actor will have appeared in every Christie story ever written for Poirot - more than 65 TV films.
Suchet told the BBC last year he felt like he had "achieved a dream".
"But I'll also be gutted, because I will be saying a real farewell and a goodbye [to Poirot] and then I will have to bury him," he said.
Dead Man's Folly was first published in 1956. The house at the centre of the mystery was inspired by Greenway.
The grounds include a boathouse similar to the one where a body is found in the book.
Dead Man's Folly features in the 13th and final Poirot TV series, which includes five brand new films.
Elephants Can Remember, Curtain; Poirot's Last Case, The Labours of Hercules and The Big Four make up the final series.