Sir David Attenborough cancels Australian tour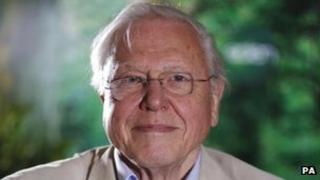 Naturalist Sir David Attenborough has cancelled a tour of Australia that was scheduled to begin next week in order to have heart surgery in London.
According to tour organisers Lateral Events, the 87-year-old broadcaster has been advised by his cardiologist that he is in urgent need of a pacemaker.
A BBC press officer confirmed Sir David was having surgery on Tuesday.
"We all wish Sir David a full and strong recovery," said Danny Cohen, the corporation's director of television.
Billed as "an evening with Sir David Attenborough", the Life on Earth event would have seen the wildlife expert talk about "his extraordinary experiences, his stories [and] his achievements".
"Sir David expressed his extreme disappointment," the Lateral Events statement continued.
"He said he was very much looking forward to coming back to Australia and he hopes to reschedule his tour in the near future."
The tour had been due to begin in Brisbane on 11 June, with additional dates planned in Canberra, Perth, Adelaide, Sydney and Melbourne.
The news about Sir David's health coincides with his appearance on Badger Swagger, a new song protesting against this summer's planned badger culls.
The brainchild of former Queen guitarist Brian May, the song also features former Guns N' Roses member Slash and Southend rapper Sonny Green.