Culture department agrees budget cut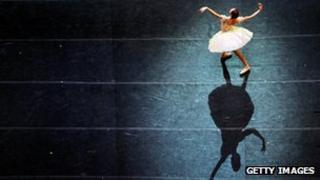 The Department for Culture, Media and Sport (DCMS) has agreed an 8% cut in spending for 2015-2016 in a deal with the Treasury, the BBC understands.
It is understood that arts and museums will share less of the burden with a reduction of around 5%.
Peter Bazalgette, the new chair of Arts Council England, said it was a "massive result" for the arts.
The DCMS is one of several departments to reach a deal with George Osborne before his spending review on 26 June.
"The Treasury has listened to the arguments of those within the arts and the DCMS," said Mr Bazalgette, before cautioning that the cut still "had to be managed" and "would be tough".
The Treasury wrote to government departments earlier in the year, warning most ministers that they would have to cut up to 10% of their budgets for the year 2015-16.
The BBC's arts editor Will Gompertz said another senior arts figure he spoke to was "audibly relieved".
"I have heard that negations were tough with the Treasury, with the Liberal Democrat Danny Alexander being the hardest to persuade that it made economic and political sense to treat the arts leniently," Mr Gompertz said.
Before the settlement was announced, Arts Council England (ACE) had warned galleries, museums and other cultural bodies that a 10% cut to its budget could force it to remove regular funding from hundreds of organisations.
The DCMS had asked ACE to model for 5%, 10% and 15% cuts for 2015/16. Culture Secretary Maria Miller was initially reported by the Financial Times to have refused to agree to any cuts to her department.
Mr Osborne has called for further belt-tightening in Whitehall on top of the billions being cut from departmental budgets between 2011 and 2015, as he tries to get to grip with the deficit in the public finances.