BBC Olympics boss Roger Mosey to leave the corporation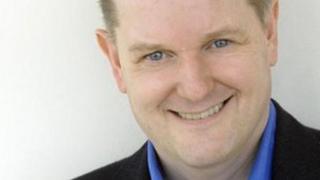 BBC executive Roger Mosey is to leave the corporation to become the Master of Selwyn College, Cambridge.
He tweeted on Tuesday that he was "thrilled and honoured" to be elected as the next Master.
Mr Mosey, who was in charge of the BBC's Olympics coverage, had taken up a new role as editorial director in May.
The role was aimed at addressing the issues exposed by the Pollard review into the BBC's handling of the Jimmy Savile scandal.
Mr Mosey has spent most of his career at the BBC. He joined the corporation in 1980 and has previously been editor of Radio 4's Today programme, controller of 5 live, head of television news and director of sport.
In a statement he said he had "hugely enjoyed" his time at the BBC "in which London 2012 was the obvious highlight".
"I feel privileged to have worked with so many talented people over the years. I'm thrilled about taking up the role at Selwyn College, though it's sad that I couldn't spend more time working with Tony Hall - a former boss of mine - now that he's director general and has made such a strong start in that role," he said.
Lord Hall said he would be hugely missed.
"Roger has made a huge contribution to the BBC over many years and we'll all miss him hugely. We all owe him a huge amount and wish him well at Cambridge."
The BBC says as he resigned from the corporation, Mr Mosey will not be receiving a severance payment.
A statement on the University of Cambridge website said he will take up his new role on 1 October.
There are no details yet as to who will replace Mr Mosey as editorial director.
When he was given the position earlier this year, Lord Hall said Mr Mosey would lead on "major editorial issues which require escalation beyond the divisions".
The role oversees the BBC's editorial standards and planning of major news and sports events.