Walters steps down at Orange Tree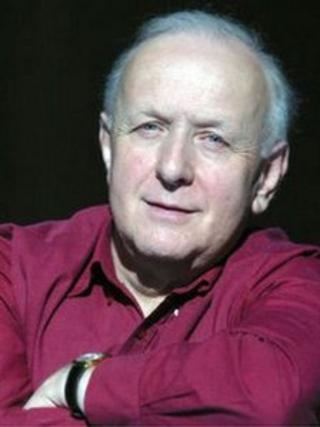 Sam Walters, the UK's longest-serving artistic director, is leaving his post at Richmond's Orange Tree Theatre.
Walters, together with his wife and associate director, Auriol Smith, will step down in June 2014, after 42 years.
"It's been a life. Not just a job. But I felt in need of a rest," said Walters. "And who knows what next? No need to stop working."
He and his wife were part of a small group who co-founded the theatre in a room above the Orange Tree Pub in 1972.
The Orange Tree, which moved to bigger premises in an abandoned primary school across the road in 1991, is London's only permanent in-the-round theatre.
The venue has a long associations with world-renowned playwrights including Fay Weldon and Vaclav Havel, whose most recent play, Leaving, was given its international premiere at the Richmond theatre in 2008.
In 2011, the theatre celebrated its 40th anniversary with the UK premiere of Vaclav Havel's The Conspirators, itself written in 1971 - the same year the theatre made its debut.
Walters has also championed new plays and neglected works, as well as introducing a series of Sunday concerts and symposiums, and a highly regarded Trainee Directors Scheme.
He was made an MBE in 1999.