Asian TV channel fined over 'kill' speech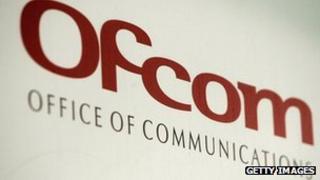 An Asian TV channel has been fined £85,000 by Ofcom after it broadcast a speech by an Islamic scholar who said Muslims had "a duty to kill" anyone who insulted the Prophet Muhammad.
The comments were made during a live lecture shown on DM Digital's Rehmatul Lil Alameen, broadcast in October 2011.
The media regulator said the programme was "likely to encourage or incite the commission of crime".
In its ruling, Ofcom added it must not be broadcast again.
It stated some of the scholar's comments could be seen as "a generic call to all Muslims encouraging or inciting them to criminal action or disorder, by unambiguously stating they had a duty to kill anyone who criticises or insults the Prophet Mohammed and apostates".
The lecturer also praised the introduction of a blasphemy law in Pakistan and the murder of a prominent politician who opposed it.
Not deliberate
The station accepted that it had breached the broadcasting code, but argued that it had not been deliberate and that it had issued an apology the following day, tightened up its editorial guidelines and dismissed those responsible for the programme's content.
It also pointed out that the scholar had previously been a guest and had "never expressed such views previously", and that he will never be invited back again.
In a separate breach of guidelines, the channel was also fined £20,000 over its coverage of the Pakistan Overseas Alliance Forum conference the same year which Ofcom said offered a "one-sided" view of political violence in Karachi.
It also criticised the channel's chief executive, Dr Liaqat Malik, for expressing his personal views on matters of political and industrial controversy, which breached rules on impartiality.
The Manchester-based channel describes itself as bringing "Asian and English cultures closer by integrating its people, the cultural diversity, communities and the economy".
It is available on Sky in the UK and via other satellite platforms across Europe, the Middle East, Africa and Asia.