Winona Ryder set for Beckett festival in Enniskillen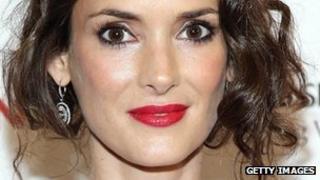 Hollywood actress Winona Ryder is to take part in a festival celebrating the life and works of writer Samuel Beckett in Northern Ireland.
The star has signed up to read extracts from some of the Nobel Prize-winner's work at The Happy Days Enniskillen International Beckett Festival.
Frank Skinner, Clive James and Miranda Richardson will also be taking part in the event, which is a mix of theatre, music, dance and art installations.
The festival runs from 22 -26 August.
"All actors love Beckett and we're delighted Winona is taking part in the festival," festival spokesman Conleath Teevan told the Herald.
Ryder will also feature in a video installation - A Still Life is a Real Life - described as a "silent meditative interpretation" of Beckett's play Happy Days, in which she appears buried to her neck in sand.
Elsewhere, audiences will have the opportunity to view film director Neil Jordan's 13-minute installation of Julianne Moore performing Beckett's monologue, Not I.
While Irish actress Lisa Dwan will be reprising her Royal Court performance of the short play in the unusual underground setting of the Marble Arch Caves.
The festival will take place in various venues across Enniskillen, where the playwright spent some of his formative years, including the Portora Royal School, The Masonic Lodge and a number of churches.