Cory Monteith tribute planned for Glee, Ryan Murphy says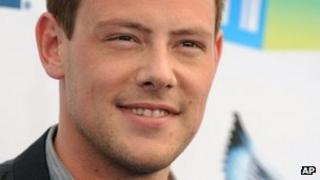 Glee creator Ryan Murphy has said he is planning to make a special tribute episode to honour cast member Cory Monteith who died last weekend.
Speaking in a number of US interviews, Murphy said the tribute would feature as the third episode of the fifth series, which begins in September.
It has yet to be decided exactly how Monteith's death will be addressed on screen.
But Murphy confirmed Monteith's character would not be re-cast.
He said the "right thing to do" would be to "have that character pass".
Murphy added that after the tribute, the show would take an "extended hiatus" to evaluate its future.
Monteith was found dead in a hotel in Vancouver last Saturday. A post-mortem said he died from a heroin and alcohol overdose.
"When you're faced with something so sad and so shocking, what do you do? Do we cancel the show? Do we start shooting in January? What do we do?" Murphy told The Hollywood Reporter.
"Ultimately, we decided the best thing for everyone is to get back to work and be around people who knew him and loved him so that everyone can grieve together."
The first two episodes of the next series - a planned Beatles tribute which has already been written - will be filmed next month ahead of the tribute.
US network Fox announced last week the fifth series would begin on 26 September - a week later than originally planned.
Murphy said the decision to return to work was made by Monteith's girlfriend and fellow cast member, Lea Michele.
"If Lea had said to me, 'I could never do this again and I don't want to do this again,' - you know, she is sort of the show... I would've, out of respect to her as a person, said OK," he told E! News.
"But that's not how Lea operates; that's not how she feels. That was never on the table for her. Nothing has been done and will be done in terms of any of the material without Lea blessing it and making sure it's OK with her."
"When we do the tribute episode to that character, we'll have to do it in a way where the cast members will not have to re-create feelings of grief that they've had this week - but do it in an upbeat way," he said.
"If we can do this responsibly and help young people through these feelings, that's the best that we can hope for."
A memorial for cast and crew is planned for later this week at Paramount's studios.