Michael French returns to EastEnders as David Wicks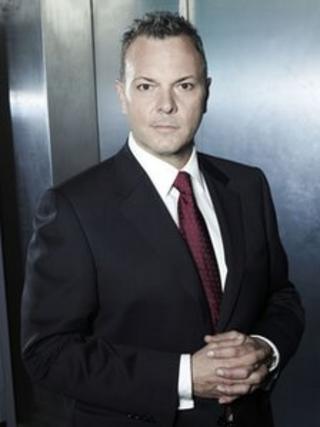 Actor Michael French is to return to EastEnders full time as the womanising David Wicks.
He will return later this year, 20 years on from his first appearance in Albert Square.
French made a brief appearance in the soap in January 2012, when he returned for the last scenes of Pat Butcher, his on-screen mother.
Executive producer Lorraine Newman said it was "an absolute honour" to have him back.
"Michael created an iconic character in David," she said, adding there was "plenty to explore in the future".
French initially played the role of David Wicks from 1993 to 1996.
He ran the car lot Deals on Wheels and found out he was the father of Bianca, played by Patsy Palmer.
Rekindled romance
In his brief appearance last year he rekindled his romance with her mother Carol, played by Lindsey Coulson.
French left the soap in 1996 after his character had an affair with his half-brother Ian Beale's wife Cindy, played by Michelle Collins.
Cindy hired a hitman to shoot Ian. But he survived and Wicks helped her to flee Walford.
Since leaving the soap French has had a number of acting roles.
Since 1998 he has played consultant and former heart surgeon Nick Jordan in both Holby City and Casualty.