Tina Fey plans new sitcoms after 30 Rock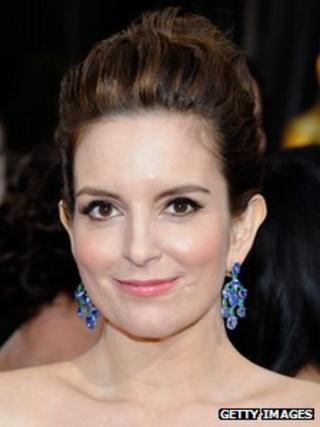 Tina Fey is returning to sitcoms a year after the end of 30 Rock, but only behind the scenes.
Deadline reported she is executive producing a "Cheers-style show about a young woman who tries to reconnect with her father".
The Hollywood Reporter added there is a bidding war among TV networks for her comedy about a former all-girls college that opens its doors to men.
Both shows are being made by Fey's production company Little Stranger.
NBC has bought the Cheers-style show, which has been written by 30 Rock writer-producer Colleen McGuinness.
The show is set on Fire Island in New York which is a popular destination with gay holidaymakers.
But McGuinness refuted an idea suggested on Twitter that the father in the sitcom would be gay.
Fey will executive produce the show along with her fellow 30 Rock producer Robert Carlock and McGuinness.
The college show Fey will executive produce with another 30 Rock producer Matt Hubbard.
The last episode of the multi-Emmy award winning 30 Rock was aired in January.