Victoria Newton named Sun on Sunday editor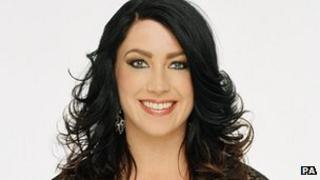 Former News of the World deputy editor Victoria Newton has been made editor of The Sun on Sunday.
Newton previously ran The Sun's showbiz column, Bizarre.
She left that job in 2007 and was at the News of the World at the time of its closure in July 2011 in the wake of the phone hacking scandal.
She rejoined The Sun shortly after its sister paper was shut. In her new role, she will report to The Sun's overall editor, David Dinsmore.
The move comes as The Sun on Sunday embarks on a readership drive that includes a marketing campaign, the appointment of columnist Tony Parsons and the hiring of more journalists.
It is the UK's most popular Sunday newspaper, with a current circulation of around 1.9 million. But that compares with an average of 2.4 million in its first full month on sale in March 2012.
Until now, The Sun on Sunday had come under the authority of The Sun's editor.
Newton said she was "thrilled" by her new role, adding: "The Sun has a formidable reputation for exclusive, hard hitting and investigative journalism and alongside the humour and headlines, showbiz and comment I look forward to securing The Sun firmly as the home of the best Sunday stories."
Dinsmore said: "Victoria is ideally placed to build on The Sun's long-standing success and ensure our readers our amused, informed, provoked and championed every Sunday, as they are during the week."