Leonardo DiCaprio 'to star' as former US president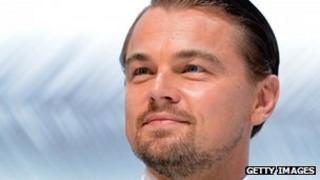 Leonardo DiCaprio is to star as 28th US president Woodrow Wilson in a film that he will also produce, according to the Hollywood Reporter.
Warner Bros are in early negotiations to pick up the rights to Wilson, the presidential biography written by A. Scott Berg.
The book was published last week to positive reviews.
Wilson is known for leading the US to join the allies in World War I and his support for the Treaty of Versailles.
He also created the Federal Reserve - the central banking system of the United States.
Berg's biography is a heroic portrayal of Wilson, whose time in office ran from 1913 to 1921. In 1919, he was awarded the Nobel Prize for Peace for his efforts to create the League of Nations.
But his critics have pointed out that he failed to support racial integration during his presidency.
DiCaprio will produce the film with his company, the Appian Way, along with writer Berg and Jennifer Davisson Killoran.
The actor was last seen on the big screen in Baz Luhrmann's The Great Gatsby, based on F Scott Fitzgerald's novel.
He can next be seen in Martin Scorsese's Wolf of Wall Street as a risk-taking investment banker. It is the actor's fifth collaboration with the revered director.