Jennifer Lawrence to star in East of Eden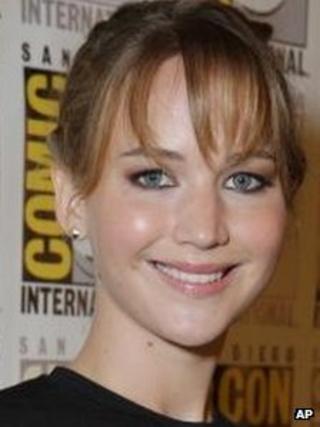 Oscar-winner Jennifer Lawrence will star in a remake of the James Dean film East of Eden.
The new film will reunite Lawrence, who won best actress for her role in Silver Linings Playbook, with The Hunger Games director Gary Ross.
Based on John Steinbeck's classic novel, it tells the story of rival brothers competing for the attention of their father on a Californian farm.
Lawrence will play the estranged mother of the boys.
The role was played by Jo Van Fleet in Elia Kazan's 1955 film version of the book, which focused on the second half of Steinbeck's book.
Van Fleet won a best supporting actress Academy Award for her performance, while Dean received the first posthumous acting nomination in the best actor category - as Cal Trask - having died the previous September in a car accident.
Universal Pictures recently re-negotiated rights to the novel - a modern retelling of the Cain and Abel story - from the Steinbeck estate. The studio first acquired them in 2004, when the book was chosen for Oprah's Book Club list, but the option lapsed.
Ross, who previously worked on screenplays for films including Seabiscuit and Big, is expected to work on the film script. Brian Grazer, a key Hollywood player behind hits including Apollo 13 and A Beautiful Mind, will produce the film.
It was recently reported that Steinbeck's The Grapes of Wrath, originally adapted for film in 1940, will also be remade, in a deal between Steven Spielberg and Dreamworks.