Bill Eppridge, US photojournalist who captured Robert Kennedy assassination, dies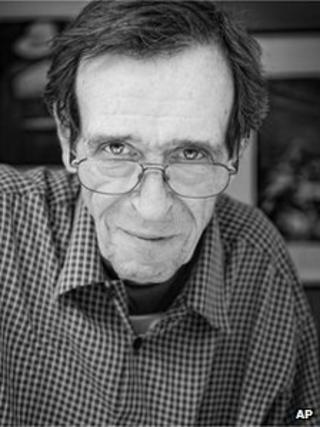 Photojournalist Bill Eppridge - who took images of the aftermath of Robert Kennedy's assassination - has died aged 75.
Eppridge died in hospital in Connecticut from a blood infection caused by a fall.
His image of Kennedy lying on the floor of the Ambassador Hotel in Los Angeles is widely considered one of the greatest news photos of all time.
He worked for Life Magazine at the time of the shooting in 1968.
Friend and fellow photographer David Hume Kennerly said: "He extended a helping hand and a bushel of inspiration to me, and his kindness shaped the course of my career.
Born in Buenos Aires, Eppridge moved to the US with his family as a young boy.
Working as a staff photographer for Life Magazine from 1964, he covered a wide variety of stories from revolutions in Latin America to the Beatles' arrival in the US.
Eppridge followed Kennedy from a campaign event at the Ambassador Hotel in Los Angeles into the back kitchen where a 24-year-old Palestinian Christian, Sirhan Sirhan, shot and killed the 42-year-old presidential hopeful.
Eppridge took several black and white images that night, but the most enduring and haunting depicted Kennedy lying on the floor, with a halo of light in the background, with a hotel worker at his side.
"You are not just a photojournalist, you're a historian," he once explained when asked how he could keep snapping pictures while someone was lying injured in front of him.
Commenting on his unforgettable image of Kennedy, he said: "I never hung it on my wall."
His 1965 photo essay about a drug-addicted New York couple inspired the Al Pacino film The Panic in Needle Park.
After leaving Life in 1972, Eppridge worked for other magazines including Time and Sports Illustrated.
Before his death, he and his wife, Adrienne Aurichio, had been putting the finishing touches to a book on the Beatles, to mark next year's 50th anniversary of their arrival to the US.