How Danger Mouse became king of the TV ratings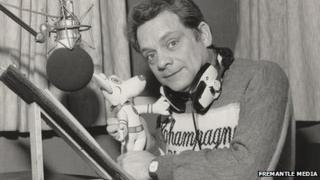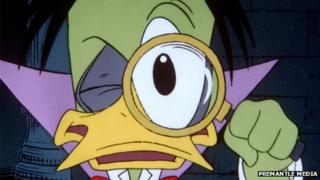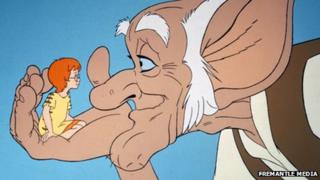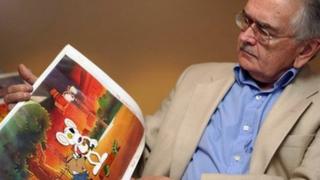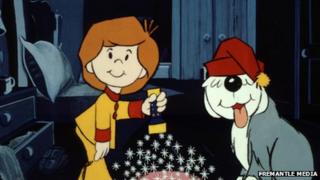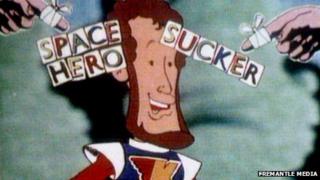 Thirty years ago children's cartoon Danger Mouse topped the TV ratings, beating even Coronation Street. But what happened to the legendary Manchester animation house Cosgrove Hall Films, which created the rodent secret agent?
Voiced by Only Fools And Horses star David Jason, Danger Mouse was the flagship of Cosgrove Hall Films, based in a quirky studio in the Manchester suburb of Chorlton-cum-Hardy.
Vibrant, surreal and deliciously silly, an astonishing 21 million viewers reportedly tuned in to watch it in 1983, a record for a children's programme which has yet to be beaten.
"I used to race home from school to watch it and tape it," remembers comedian Natalie Haynes. "Then I'd watch the tape over and over again.
"For other people, there was Top of The Pops, for me there was Danger Mouse. If I had kids, I'd be scared to try and introduce them to Danger Mouse, because what if they didn't like it? I could put up with them being noisy and making a mess, but if they didn't like Danger Mouse, I'd hate them."
Danger Mouse - who was joined by bumbling sidekick Penfold, voiced by comic actor Terry Scott, as he took on the evil Baron Silas Greenback - has been shown in more than 80 countries.
A curiously British cartoon, it parodied James Bond and was influenced by Monty Python's anarchic humour.
The titular hero literally lived down the street from Sherlock Holmes - his lair was underneath a post box next to 221b Baker Street.
The show's co-creators Brian Cosgrove and Mark Hall say the show was modelled on Patrick McGoohan's 1960s TV show Danger Man.
In 2006, Hall told the BBC why he thought Danger Mouse was so successful: "The adults watched because of that kind of anarchy. The kids watched it because they just loved the stories and the absolutely stupid gags."
Haynes agrees: "Danger Mouse is based on that purely British humour, like Monty Python, that so lacks any of that London-based cosmopolitan pomposity.
"The people that made it just set out to make kids laugh. It's just the joyous, innocence of the jokes that I love.
"Things like the Scottish character called Mac the Fork, who's a snake with a forked tongue and who has a brother called Mac the Spoon, and then there's another character called 'Dudley Poison', why wouldn't you enjoy them?"
As for the permanently-terrified Penfold, Cosgrove says: "Mark said to me, 'You know what you've done, don't you? You've drawn your brother'. And bless him he was right. It was pretty close.
"My brother always wore a suit and he was bald and he wore heavy-rimmed glasses. He worked at the Sunday Express in Manchester and they all started calling him Penfold," chuckles the animator.
Hollywood influence
Danger Mouse was the first international hit for Cosgrove Hall, whose animated series also included Count Duckula; Jamie and the Magic Torch; The Wind in the Willows and Cockleshell Bay.
The animation studio was a breeding ground for some of Britain's best animators, says Professor Paul Wells, director of the animation academy at Loughborough University,
"One of the most important things about Cosgrove Hall is that they really established Manchester as an important centre for British animation production and of course they spawned other companies like Mackinnon & Saunders (The Corpse Bride) and really helped with the careers of internationally renowned animators like Barry Purves."
Purves, who later worked at Aardman Animations, and then on Peter Jackson's King Kong movie, says: "From animators I know at Pixar and Disney... many of them have a great fondness, particularly for Danger Mouse, and they very much enjoy its Monty Python, Goodie-esque type silly, surreal British sense of humour
"I know they have it in the back of their minds when they are thinking of their own gags."
He also recalls an incident when the Israeli embassy complained about another Cosgrove Hall series, Chorlton and the Wheelies.
Brian Trueman, who wrote the script, explains: "We were accused of anti-Semitism because (the witch) Fenella Fellorick had a German talking spell book.
"On the front of the spell book it should have the magic symbol of witchcraft, the pentagram. But the guy who was making the model found that doing two triangles overlaid on one another was a lot easier to make so he slapped the Star of David on the front of it."
He giggles as he remembers: "That brought claims that it was an anti-Semitic show. I think they were reassured that it was absolutely nothing of the kind."
Cosgrove Hall's back catalogue also includes Roald Dahl's The BFG; Engie Benjy; and Kenny Everett's animated space adventure Captain Kremmen; as well as several animated episodes of Doctor Who.
But Danger Mouse remains its most enduring character.
Sir David Jason created his voice, imbuing the masked rodent with a high-handed manner that turned the most innocent of phrases - "Good grief!" - into an instant catchphrase.
He also played the show's narrator, a character in his own right who became increasingly exasperated with having to say "meanwhile" as he linked the show's scenes.
Sir David, now 73, says: "I was first attracted to Danger Mouse by the standard of character animation - I feel very fortunate to have been a part of the creative process of these two fantastic animators.
"For their adaptation of The Wind in the Willows, I was originally cast as Rat but I really felt that I wanted to offer them a different take on Toad.
"As manipulative as he was, I always felt that Toad must have a softer side in order to attract such nice friends and so I tried to make him more of a loveable rogue. Brian and Mark listened to my interpretation and thankfully agreed that I should play Toad instead.
"We always had such a successful working relationship coupled with such fun which we hope came through in the various animations we made together."
Sir David is not the only famous alumnus of the studio - Bernard Sumner of Joy Division and New Order worked there from 1976 to 1979; while The Stone Roses guitarist, John Squire, made models for The Wind In The Willows.
The company ran into trouble in 1991 when its parent company Thames Television lost its London ITV franchise and was forced to sell it off.
Anglia TV bought Cosgrove Hall but it retained only a handful of staff, and began to shift its emphasis.
Chris Bowman, a former executive producer, says they began to create animation for other TV productions, like Postman Pat; Fifi and the Flowertots; and Roary the Racing Car, and saw "a second golden age".
They were also entrusted by the BBC to make updated versions of Noddy, Andy Pandy and Bill and Ben.
Professor Wells says: "They weren't frightened of taking what you might call iconic children's entertainment vehicles like Bill and Ben and remaking them."
The company also created the BBC's first cartoon webcast and made the animated ushers who greeted visitors to the Millennium Dome exhibition in London.
In 2008, ITV decided to pull the plug on Cosgrove Hall and sell off its studios.
Professor Wells says the company was a bit slow to react to the multi-channel world and the growth in imports of US cartoons like Ren and Stimpy.
Those "were a little more excessive, a little more adult, looking at a teenage crossover market, and Cosgrove Hall didn't react efficiently enough."
When the old Cosgrove Hall studios in Chorlton closed in 2010 dozens of former workers, including Purves, turned up to say goodbye.
Hall died of cancer, in 2011, aged 74.
By then the studios had been demolished, to make way for retirement flats.
But it appears the story is not quite over.
Last month, it was announced that Cosgrove Hall Fitzpatrick Entertainment was moving into a business park in Didsbury, Manchester, and taking on 40 animators and graphic designers, with plans for a further 70 jobs.
Listen to Crikey DM! David Jason's tribute to Cosgrove Hall on BBC Radio 4 at 10:30 BST on Saturday 12 October. Or catch it later on the BBC iPlayer.