BBC made 'mistakes' on Lonely Planet deal, says report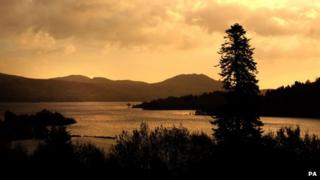 BBC Worldwide "made mistakes" in the purchase of the Lonely Planet travel guide, which it sold in 2013 at a loss of £80m, a new report has found.
The BBC Trust said forecasts on which the £132m deal was based were "too aggressive" and its estimated earnings before tax were "highly optimistic".
The commercial arm of the BBC sold Lonely Planet to NC2 Media for £50m.
The BBC needed more "clarity" and "accountability" for future investments, the report findings said.
BBC Worldwide acquired a 75 per cent stake in the guide in 2007 and completed the purchase four years later.
BBC Worldwide, said the report, "seemed to get carried away with the deal" and there should have been "an effective mechanism" in place to ensure that it did not end up over-paying.
It added that not enough analysis was done on the potential downturn in the book market and into whether or not "optimistic" online forecasts could be achieved.
The BBC was criticised for the length of time it took to migrate the guide's website to London, with the report adding: "The task... of migrating Lonely Planet's business on to other platforms, especially online and TV, was substantially under-estimated".
It added that a negative public reaction to the deal "should have been better anticipated and appropriate measures put in place to deal with it".
In 2009, a Culture Media and Sport Select Committee said the purchase expanded an area "where the BBC has no, or very limited existing interests".
In 2010, a BBC Trust report said the "scale and nature of the Lonely Planet acquisition" would not be considered again.
BBC vice chairman Diane Coyle said: "The important thing now is that the lessons highlighted by this review are implemented, alongside broader improvements to the strategy and oversight of the BBC's commercial operations.
"It is important to view the significant financial loss from Lonely Planet against the backdrop of a sustained strong performance from BBC Worldwide as a whole, which brings significant benefits to licence fee payers."