Scottish poet Douglas Dunn wins Queen's medal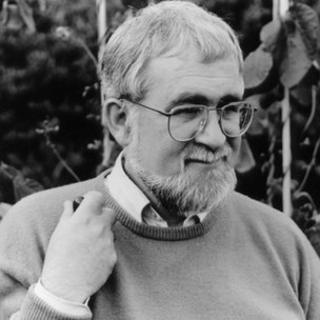 Scottish poet Douglas Dunn has won the Queen's Gold Medal for Poetry 2013, in recognition of his lifetime contribution to literature.
A protege of Philip Larkin, Dunn is best known for Elegies (1985), a moving account of his first wife's death.
Committee chair and poet laureate Carol Ann Duffy said he was one of "the greatest poets Scotland has produced".
She added that his work could be "both jocular and wise, sensory or bookish, as well as powerfully moving".
Born in Inchinnan, Renfrewshire in 1942, Dunn was brought up in a house where reading was not a common pastime, and left school without the qualifications to enter university.
He worked as a librarian for several years and, during a stay of employment in Ohio, USA, he was called up to serve in Vietnam.
To avoid the draft, he returned to Britain with his wife Lesley Balfour, where he immediately enrolled at the University of Hull to study English.
He graduated with first class honours in 1969, the same year he published his debut collection of verse.
Terry Street chronicled the life of a working-class area of Hull and was regarded as groundbreaking at the time.
He continued to write while working in Hull's Brynmor Jones Library, where Philip Larkin was university librarian.
Larkin's influence has been found in Dunn's earlier work, though Dunn often expressed amused irritation at being regarded as "the other poet from Hull".
Since becoming a full-time writer in 1971, Dunn has produced more then 10 collections of poetry, as well as short stories and plays.
Elegies was named Whitbread Book Of The Year award in 1985, and he was made OBE in 2003.
"Douglas Dunn's sparkling, erudite and distinguished body of work has long been one of the grace notes of British poetry," said Duffy, as she named him as the winner of the poetry Gold Medal.
"His Elegies are among the most touching and honouring pieces of recent decades, giving us poems that will live for generations."
Awarded for excellence, the Gold Medal for Poetry was created by George V in 1933, following a suggestion from then poet laureate John Masefield.
The Queen will present Dunn with his medal next year.