Paul Rudd to play Ant-Man in new film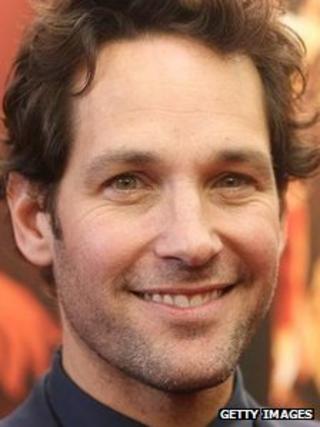 Paul Rudd will star as Ant-Man, the latest Marvel comic book hero to get the big screen treatment.
The Anchorman 2 and Knocked Up star will play bio-chemist Dr Hank Pym, who invents a formula which allows him to shrink to the size of an ant.
The film will be directed by British filmmaker Edgar Wright, whose films include Hot Fuzz and Shaun of the Dead.
It will be released in July 2015. No further casting details have been announced.
Rudd and Inception's Joseph Gordon-Levitt were both early frontrunners for the lead role.
However Gordon-Levitt's forthcoming role as DC Comics' The Sandman is believed to have swung the vote in Rudd's favour.
Wright, who has also contributed to the screenplay, is known for his off-beat approach, marrying sci-fi and comedy in films such as The World's End and Scott Pilgrim vs The World - though the latter met with limited commercial success.
Rudd, 44, has had an extensive career in TV and film, but Ant-Man will mark his first outing as a superhero.