Paul Torday, Salmon Fishing in the Yemen author, dies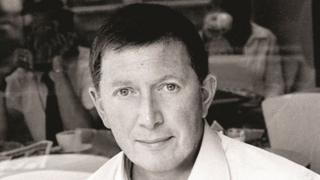 Paul Torday, the British businessman turned author who enjoyed success with comic bestseller Salmon Fishing in the Yemen, has died at the age of 67.
His death was announced by publisher Weidenfeld and Nicolson, who said he died on Wednesday in Northumberland.
Salmon Fishing sold more than 500,000 copies in the UK and won the Bollinger Everyman Wodehouse Prize in 2007. It went on to be filmed in 2011.
His most recent novel, Light Shining in the Forest, was published this year.
"In many ways Paul Torday invented his own genre," said Kirsty Dunseath, publishing director at Weidenfeld and Nicolson Fiction. "His extraordinary fiction was filled with warmth and a wry, humane wit.
"He was a gentle observer of the foibles of human nature and our social behaviour."
Torday's agent Mark Stanton echoed those sentiments, remembering him as "a joy to work with" and "a man of great humanity".
"He was a writer of rare talent, and a true gentleman. Paul, I raise a glass of the finest Bordeaux to you."
Born in Croxdale, County Durham, Torday read English Literature at Pembroke College, Oxford and spent the next 30 years working in engineering and in industry before turning his hand to writing.
His best-known work uses a fictional collection of memos, e-mails and diary entries to tell of a Yemeni sheikh's scheme to introduce fly fishing to the desert.
Earlier this year The Independent described him as "the PG Wodehouse of moral depravity", if "a somewhat tricky writer to define".
His other published novels include The Irresistible Inheritance of Wilberforce, The Girl on the Landing, The Hopeless Life of Charlie Summers and The Legacy of Hartlepool Hall.