BBC: Tony Hall proposes licence fee extension to include iPlayer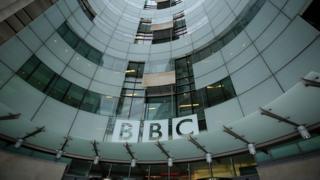 The licence fee should be extended to include people watching programmes via the iPlayer service, the BBC's director general Tony Hall has suggested.
"There is room for modernisation so that the fee applies to the consumption of BBC TV programmes, whether live on BBC One or on-demand via the iPlayer," he told a media conference in Oxford.
Lord Hall's speech saw him mount a defence of the annual licence fee.
The £145.50 licence fee comes up for renewal in 2016.
At present the fee is payable by everyone in the UK who watches or records programmes on any channel when they are shown. Shows watched via the BBC's on-demand iPlayer are currently not included.
Speaking at the Oxford Media Convention on Wednesday, however, Lord Hall said the "flexible" nature of the licence fee allowed it to adapt over the years to encompass changing patterns of viewers' behaviour.
His comments come amid renewed calls for the licence fee to be shared with other broadcasters and for it to be cut in response to the BBC's alleged mismanagement of its financial affairs.
They also coincided with the publication of a new study that claims cutting the BBC licence fee will limit consumer choice and value for money.
The report suggests the BBC would be "reduced to a minor sideshow" if so-called "salami-slicing" continues.
Without BBC television, it claims, most viewers would "have a greatly reduced choice of programmes they wanted to watch".
The report, by Oxford's Reuters Institute for the Study of Journalism, is entitled What If There Were No BBC Television?: The Net Impact on UK Viewers.
Its authors, the academics Patrick Barwise and Robert G Picard, say that without BBC TV there would be less revenue in the TV industry and as much as 25% less investment in content.
The latter, they write, would be "a severe blow to British production companies" of the kind that generate "first-run UK content".
The report assumes that commercial broadcasters would increase their investment in content if they were no longer "crowded out" by the BBC.
Despite this, it insists there will be less overall investment - and that most UK households would "suffer detriment".
It says they would either be "paying slightly more for slightly less choice" than they currently do with the licence fee, or "paying slightly less for much less choice".
"The onus should now be on those arguing for a smaller BBC to provide some kind of evidence and argument about why they believe it would lead to a better outcome for the UK public," the report continues.
The licence fee comes up for renewal in 2016, while the BBC's Royal Charter, which sets out the corporation's role, functions and structure, is due for renewal the following year.