American Hustle director David O Russell exits US TV drama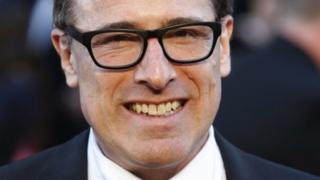 American Hustle director David O Russell has pulled out of the US TV drama he was was set to make, a month after it was commissioned.
The Oscar nominee had co-written ABC's The Club, a drama set in a private country club.
No official reason has been given for his departure, although it is thought Russell wants to focus on film-making, according to Deadline Hollywood.
The series is still set to go ahead.
Russell had co-written and developed The Club with Erin Brockovich scribe Susannah Grant, who will remain on the project and also executive produce.
The director suggested at an industry event over the weekend he was not ready to move from cinema to the small screen.
"I'm not really transitioning right now to TV projects," he told Hollywood Reporter's Stephen Galloway.
"I don't know if that thing's going to work out. Matt Weiner, the creator of Mad Men, just gave me a crash course on this: '[He said], you know, if you're really going to make a show that's like a movie, you've got to give yourself to it'.
"Matt Weiner gave his life to Mad Men, Vince Gilligan gave his life to Breaking Bad. That's going to be it. Otherwise it ain't going to be your art or your vision.
"I was in delusion that I could do both. It was an illusion. I woke up and said, 'What am I going to do, stop making feature films? Are you crazy?' This is the height of my work right now. I'm not going to stop that."
Russell is the latest in a line of high profile film-makers who have pulled out of planned TV projects.
Ang Lee backed out of directing the pilot for FX's Tyrant last May, saying he needed "some rest" after spending four years working on Life of Pi.
Ben Affleck also exited Fox series The Middle Man as its director last month due to scheduling conflicts with his upcoming role in Zack Snyder's Batman vs Superman movie.