Why is the BBC closing a TV channel?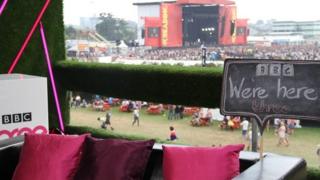 The BBC has announced sweeping changes to youth channel BBC Three, which will disappear from the EPG in autumn 2015.
The channel will continue in a truncated form on the iPlayer, while some of its more popular programmes could transfer to BBC One and Two.
Overall, its programme budget will be cut from the current £85m to £25m.
The closure will make way for an extension of CBBC's broadcasting hours, and a BBC One + 1 channel.
Why did the BBC need to close a channel?
The BBC is in the midst of making cuts of £700m. The director general, Tony Hall, says the latest round of £100m of savings offered a choice: He could either continue to hack away at budgets, which would reduce the quality of many BBC services, or amputate something completely. He chose the latter.
The main justification is that he wanted to protect BBC One's drama budget and £30m of the BBC Three savings will go towards drama.
Is it a risk to move BBC Three content onto the iPlayer?
BBC Three is aimed at young people and young people are increasingly watching TV content online. The market is also changing rapidly with Amazon and Netflix reflecting a new culture of "TV on demand".
However, at the moment the iPlayer makes up about 4% of BBC Three's total viewing figures. One problem is that popular imported series such as Family Guy and American Dad are not available online. Ignore those series and iPlayer viewing goes up to 8%. The BBC believes that figure will grow significantly in the next few years.
The other problem is that having BBC Three on Freeview, satellite and cable drives demand for the iPlayer - which many people use to catch up on episodes they have missed. A channel that prides itself on new, innovative and challenging shows may struggle in a world in which you no longer stumble across content that "happens to be on".
Will it actually happen?
BBC Three is due to close in Autumn 2015. Before that there will be six months of consultations and the BBC Trust - which represents the interests of licence fee payers - will have to decide if it can go ahead.
There are already public protests about the decision to close BBC Three and, in recent history, such campaigns have forced the BBC to reverse plans to close other services. Radio station 6 Music was earmarked for closure and then reprieved - since when it has doubled its listenership.
Why BBC Three and not BBC Four?
When it comes to watching via the iPlayer, BBC Three's younger audience is thought to be more likely to look for it online than BBC Four's older viewers. BBC Three's budget is also bigger than BBC Four's, so there are bigger savings to be made.
Additionally, BBC Four's highbrow and more earnest content also looks to many like traditional "public service broadcasting". Some of BBC Three's provocative programme titles and American cartoons have attracted criticism.
The problem for the BBC is that Three is viewed by 16 million people a week and they tend to be people the rest of the corporation struggles to reach - the young, the less affluent and more ethnically diverse.
What will happen to new comedy?
BBC Three broadcasts more than 1,000 hours of comedy a year, more than the rest of BBC TV combined. However, while it has been a successful proving ground for new talent not all of its hits started on BBC Three. Little Britain, for example, began on BBC Radio 4 (the same can be said for many successful TV shows on a variety of channels, of course).
There will still be around £25m to £30m for new productions and the money can be focussed on more popular programmes, rather than having to fill airtime.
This is a big cut from BBC Three's current content budget of £85 million. But these productions will be guaranteed airtime on BBC One and BBC Two (most will go out at night, after 22:35 GMT).
Are there more cuts to come?
Yes. Today accounts for just £50m of the planned £100m cuts. Expect further announcements in the coming weeks.
Speaking on Thursday, the BBC's director of television, Danny Cohen, even refused to rule out the possibility of closing another channel, saying: "We don't know for certain what will happen for BBC Four in the future.
"We can't keep offering the same with less money.
"If future funding for the BBC comes under threat, the likelihood is we would have to take more services along the same route."