Barbro Lindgren wins Astrid Lindgren children's book award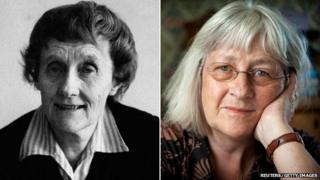 The Astrid Lindgren Memorial Award, the world's largest prize for children's literature, has been won by a Swedish author who coincidentally shares the surname of the writer it commemorates.
Barbro Lindgren, 77, becomes the 14th recipient of the award, named after the Swedish creator of Pippi Longstocking.
Barbro Lindgren's books have been translated into more than 30 languages.
The author will receive her 5m Swedish kronor (£470,000) prize at a ceremony in Stockholm on 2 June.
Barbro Lindgren is best known in Sweden for her 1969 work Loranga, Masarin and Dartanjang, an absurd story set in a world where anything can happen, and her Wild Baby series about an anarchic toddler.
In its award citation, the jury described her as "a literary pioneer" who had "reinvented not only the picture book for the very young but also the absurd prose story, the existential children's poem and realistic fiction for young adults".
The citation continued: "With perfect pitch, she presents to us both playful shenanigans and moments of bright joy, and the inscrutable nature of life and the nearness of death."
More than 230 authors from 68 countries were in contention for this year's award, which recognises authors for their entire body of work and is intended to promote interest in literature for children and young adults.