Fast and Furious 7 resumes filming after Walker's death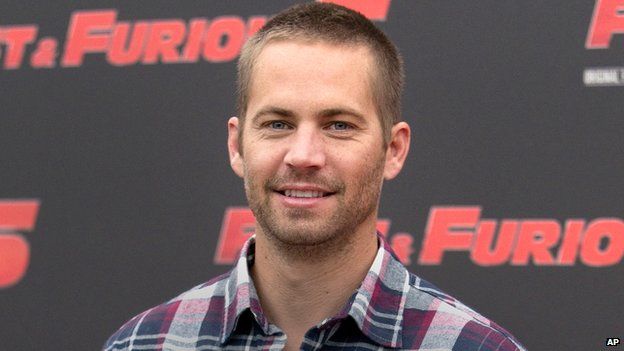 Production has resumed on Fast and Furious 7 in Abu Dhabi, following the sudden death of its star Paul Walker in a car accident last November.
Director James Wan posted a photo from the set on Instagram, saying "First day back filming. Better and stronger."
The script has been "drastically altered" since the death of Walker, who played Brian O'Conner in the hit franchise, according to Variety.
He was killed when a Porshe driven by a friend hit a pole in California.
A coroner's report stated it had been travelling at an "unsafe speed" when it crashed in Valencia during a break from filming, also killing the driver.
A post-mortem found neither of them had been under the influence of drugs or alcohol at the time.
Universal put filming on hold after Walker's death. In December, announcing the film's new release date, the company said he would still appear in the film.
"Continuing the global exploits in the franchise built on speed, Vin Diesel and Paul Walker lead the returning cast of Fast and Furious 7, which will be released by Universal Pictures on April 10, 2015," a statement from the studio said.
The latest instalment in the franchise, which is the follow up to 2013's Fast and Furious 6, was originally scheduled for release in July this year.
It is not yet known how the death of Walker, 40, will be dealt with on screen.
Reports in the New York Daily News last week claimed they would be completed using body doubles and CGI faces, however Universal did not comment on the story.