New £40m Charlie Chaplin museum planned in Switzerland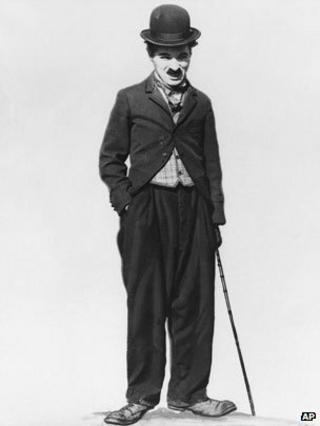 A new £40m (60 million Swiss franc) museum at the former home in Switzerland of cinema legend Charlie Chaplin is to open in 2016.
The now run-down Manoir de Ban in Corsier-sur-Vevey, where Chaplin died in 1977, was bought by a Luxembourg investment firm in 2008.
The silent film star spent his last 25 years on his 14-hectare (35-acre) estate on the banks of Lake Geneva.
The new museum has been backed by his children Michael, Eugene and Victoria.
Eugene Chaplin, who was born at the mansion, said : "I used to play football on the lawn here with my dad. It was a very, very nice family life, it was a big family house."
Chaplin fled to Switzerland from the US when he was in his 60s, facing accusations of being a communist sympathizer at the height of the McCarthy-era political witch-hunts.
The house will be refurbished as it was when Chaplin lived there.
His granddaughter Laura Chaplin, a Swiss artist, said : "It was a dream house for growing up... we've waited a long time for this museum and now it's finally taking off."
Actor, writer, director, producer and composer, Chaplin became one of the most famous faces of the silver screen thanks to his iconic Little Tramp character, and enjoyed a career spanning 75 years.
He was presented with an honorary Academy Award in 1972, during a brief return to the US for the first time in more than 20 years.
Yves Durand, the new museum's director added: "His soul, his spirit, is still here ... so people will meet him, people will encounter him, people will hear his voice, will see his movies, will hear his music."