BBC annual hotel bill comes to £11.6m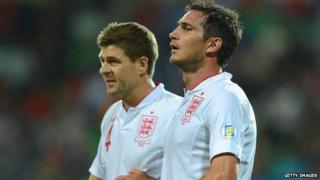 The BBC spent £11.6m on hotels in 2013, an increase of £3m on the previous year although bookings included the Winter Olympics and the World Cup.
A BBC spokesman said: "The BBC doesn't choose the location of major events around the world - like the World Cup or the Olympics - which incur costs."
He added: "But we do book in advance to save money."
Accommodation for Glasgow's upcoming Commonwealth Games was also included in last year's figure.
'Unfinished hotels'
The total was revealed following a Freedom of Information Act request.
The BBC said its spend on hotels was subject to rigorous scrutiny and its policy states staff should stay in the most economical accommodation available.
But it added that during major events, hotel costs are often higher than normal.
The Sochi Winter Olympics in Russia took place in February while the World Cup in Brazil begins next month.
BBC World Service carried out a study last year, called the Price of Football - World Cup 2014, which looked at the ticket prices and the cost of travelling to Brazil.
The report found that English fans face hotel costs of between £46 and £797 a night, while packages range from £2,999 to £14,999.