Harper Lee says museum settlement deal is off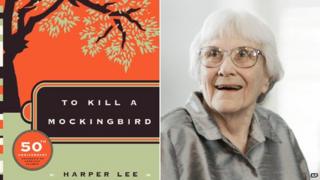 A settlement between To Kill A Mockingbird author Harper Lee and a museum in her Alabama hometown which used her name on souvenirs has failed.
The author's lawyer has asked a court to reinstate the legal action she filed against the Monroe County Heritage Museum in Monroeville last May.
The museum is located in the former courthouse which inspired the book.
Lee's lawyer said the museum has now asked for additional terms not agreed on by both parties in the settlement.
The 1960 novel To Kill A Mockingbird won the Pulitzer Prize and is considered to be a modern classic, taught in schools in the UK and the US.
The museum has been accused of taking advantage of Lee's trademarks to sell book-related souvenirs including clothing and drinks coasters.
It had also used the book title as a website address without compensating the author financially, although a message on its website has confirmed that this has now been changed.
US District Judge William Steele has told Lee's lawyer Norman Stockman that he needs to know whether a settlement agreement was actually signed back in February. If it was, then Lee will have to take separate legal action to enforce it.
To Kill a Mockingbird tells the story of small-town lawyer Atticus Finch's battle against racial prejudice, as he defends a black man against an undeserved rape charge.
The 87-year-old author's only published novel was also made into an Oscar-winning film in 1962, starring Gregory Peck.