Frozen becomes fifth-biggest film in box office history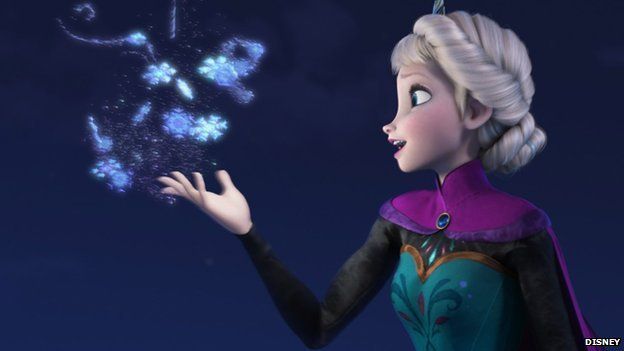 Disney's animated film Frozen has become the fifth highest-grossing film in box office history.
The Oscar-winning movie, which was released in the US in November, has taken $1.219bn (£723m) worldwide, overtaking Iron Man 3's total haul.
It now stands behind Harry Potter and the Deathly Hallows: Part 2, with $1.34bn (£795m) in global ticket sales.
The feat comes two months after it was confirmed Frozen had become the highest-grossing animation in history.
The film's bumper haul has in part been due to its success in Japan, where Frozen has been number one at the box office for 11 consecutive weekends.
Some 15.6m tickets for the film - released as Anna to Yuki no Joou (Anna and the Snow Queen) - have been sold in the country, with many people reportedly watching both the original and Japanese dubbed version.
It is the third most successful Western movie in Japan, behind James Cameron's Titanic and Harry Potter and the Sorcerer's Stone - known in the UK as Harry Potter and the Philosopher's Stone - although it is predicted to overtake the latter film this week.
Frozen won two Oscars in March - best animated feature and best original song for Let It Go, sung by Idina Menzel.
Top five highest-grossing films of all time
Avatar - $2.78bn (£1.65bn)
Titanic - $2.19bn (£1.3bn)
Marvel's The Avengers - $1.52bn (£900m)
Harry Potter and the Deathly Hallows - Part 2 - $1.34bn (£795m)
Frozen - $1.219bn (£723m)
Related Internet Links
The BBC is not responsible for the content of external sites.