Ballet star Polunin case settled out of court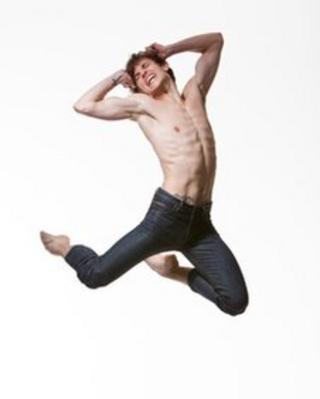 A legal action against Ukrainian ballet star Sergei Polunin, for breach of contract, has been settled out of court.
In April 2013, Polunin - and fellow dancer Igor Zelensky - left rehearsals a few days before the premiere of a new ballet version of Midnight Express.
The show was based on Billy Hayes's 1977 Turkish prison story.
The production, directed by Peter Schaufuss, eventually went ahead at the London Coliseum with a new lead dancer.
A statement released on behalf of Schaufuss on Thursday said: "Peter Schaufuss has today confirmed that he will no longer be pursuing damages for breach of contract against Sergei Polunin and Igor Zelensky, as Mr Polunin and Mr Zelensky have settled out of court."
Schaufuss said: "I am delighted that this has now come to a close with a settlement out of court. It has been agreed that the content of the settlement is confidential."
Polunin made headlines in early 2012 when he unexpectedly quit the Royal Ballet a week before he was due to appear as the lead in a production of The Dream.
He had joined the company in 2007 and became its youngest male principal at the age of 19.