Sonic the Hedgehog 'gets big screen treatment'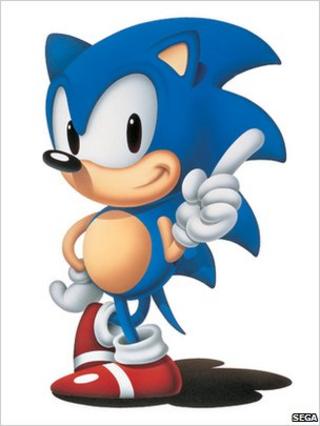 Cult video game Sonic the Hedgehog is getting a big screen makeover, according to the Hollywood Reporter.
Sony is teaming up with a Japan-based animation company, Marza Animation Planet, to create a film featuring the world's fastest hedgehog.
"There are limitless stories to tell with a character like Sonic... and a built-in international fan base," said Columbia's Hannah Minghella.
Like the Smurfs franchise, the film will blend live action with animation.
"We're confident that this collaboration will bring a fresh take to Sonic while still capturing everything that the fans love about him," said Marza's chief Masanao Maeda.
More than 140 million Sonic the Hedgehog games have been sold over the past two decades. The first platform game was released in 1991.
The forthcoming movie will feature key characters from the games franchise including Dr Eggman, Sonic's mad-scientist nemesis.
Neal Moritz, whose films include the current 22 Jump Street and the Fast & Furious franchise, will produce.