National Portrait Gallery boss Sandy Nairne to step down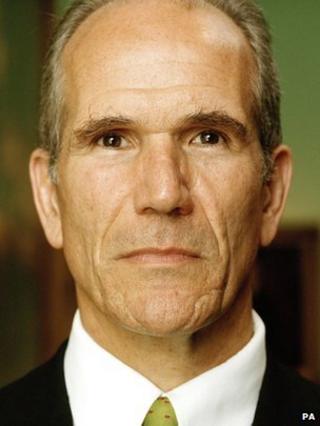 National Portrait Gallery director Sandy Nairne is to step down next year after 12 years in charge.
During his tenure, the gallery saw its annual attendance rise by more than 500,000 to two million visitors.
He also launched its largest public appeal which raised more than £10m to keep a Sir Anthony van Dyck self-portrait in the country.
The gallery said Mr Nairne would be leaving next February to "pursue his writing and advisory work".
The director said it had been "a great privilege" to lead the institution, adding he was "very proud of what we have achieved over the past decade".
"The fact that two million visitors now come each year to visit exhibitions, take part in activities or see displays of this amazing collection in London, as well as around the country or online, is testimony to the dedication of all who work at the gallery and those who support it in so many different ways," he said.
"The gallery is in very good shape and will go from strength to strength."
Sir William Proby, who chairs the gallery's trustees, said Mr Nairne - who has also worked at the Arts Council and Tate - had "done a tremendous job".