BBC plans primary school classical music campaign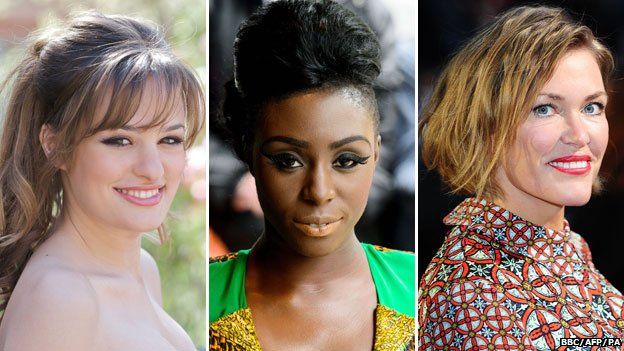 The BBC has unveiled 10 pieces of music that it hopes will inspire children in primary schools to learn more about classical music.
The pieces include works by Beethoven, Stravinsky, Handel and Holst.
BBC director general Tony Hall said he hoped the scheme would reach virtually every UK primary school.
Schools will receive visits from members of BBC orchestras, screenings, school concerts and teaching resources.
"We want to excite and inspire children about the world of classic music," said Lord Hall, who was chief executive of the Royal Opera House before taking over the BBC last year.
Lord Hall said that, while classical music was "in good health", its future popularity was not guaranteed "unless children are given the opportunity to learn and experience" it.
He said 150 arts organisations had signed up to take part in the school scheme, which is due to get off the ground in October.
The 10 classical pieces are:
John Adams: Short Ride in a Fast Machine
Beethoven: Symphony No. 5 (1st movement)
Britten: "Storm" Interlude from Peter Grimes
Grieg: In the Hall of the Mountain King from Peer Gynt
Handel: Zadok the Priest
Holst: Mars from The Planets
Anna Meredith: Connect It
Mozart: Horn Concerto No. 4 (3rd movement)
Mussorgsky: A Night on the Bare Mountain
Stravinsky: The Firebird suite (1911) (Finale)
The 10 Pieces project will launch with a special film about classical music to be shown to pupils in cinemas across the country. BBC Radio 3 will also be heavily involved.
The corporation has recruited several ambassadors including singer-songwriter Laura Mvula and violinist Nicola Benedetti, who described it as an "extraordinary" effort.
"Two aspects of the project stand out for me," Benedetti said.
"The first is the sheer size. With over 150 organisations involved and the power of the BBC, the number of children likely to experience classical music could be enormous, and I hope will be.
"The second is the quality with which classical music will be presented to the children, many of them probably for the very first time - first exposure can be vitally important, igniting a positive lifelong association with this great art form.
"This experience, I am quite sure, will be exciting and enriching for all children, but above all is highly educational and substantive. This is something you cannot miss."
Another ambassador is singer and broadcaster Cerys Matthews, who told BBC News that her role was to "get people energetic about music at the ground level".
The former Catatonia star said: "To put an instrument in somebody's hand will change their lives for ever. I had a recorder put in my hand in primary school and it changed my life."
The move comes amid warnings about the future of music education in schools as a result of government and council funding cuts.
Cellist Julian Lloyd Webber told BBC News: "The problem is that it's patchy across the country. If you have a head teacher who believes in classical music then you'll get a lot of that in the school. But if you have one that doesn't it's quite easy for them to sideline it altogether.
"So this is perhaps a great tool for those kind of heads because it's given to them and when they see the impact it has on the child that could help enormously."
A BBC spokesperson said: "Classical music is great for children. Not only is it good for their creativity, it can help with other subjects like maths, and even have a positive impact on behaviour.
"While millions of people already enjoy classical music, it's right that we light the classical music spark as early as possible.
"The BBC is uniquely placed to help do this and we are delighted so many organisations have signed up to help us deliver the ambition of reaching virtually every child in the country."